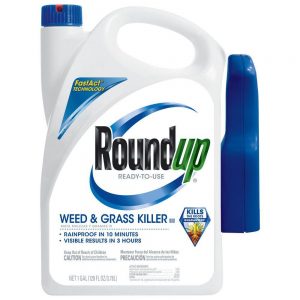 Have you, or a loved one, suffered serious injury due to a dangerous drug, medication or defective medical device? Are you facing terminal health issues such as different types of cancer, dementia or diminished cognitive function due to hazardous home and garden items such as Roundup weedkiller or Johnson & Johnson talcum powder? Have the injuries left you unable to work? Have they lessened the quality of your life? Are you facing seemingly endless health issues and medical issues due to your injuries? If so, you may be entitled to benefits, medical care and financial compensation. You need the help of an experienced personal injury attorney handling mass tort lawsuits and complex litigation claims.
Please contact our mass tort attorneys for a free consultation. They charge no legal fees unless they recover on your behalf. In addition, they serve those injured due to defective medical device and dangerous medications in all 50 states including California, Delaware, Texas, Florida, Pennsylvania, Illinois, Michigan, Ohio, Washington D.C., Virginia and the rest of the United States.
Mass Tort Lawsuits Our Attorneys Handle
The personal injury lawyers on our team have extensive experience handling all types of mass tort injury claims related to harmful medications and defective medical devices. These can be, but are not limited to:
1) Invokana type 2 diabetes medication
2) Taxotere chemotherapy medication
3) Risperdal antipsychotic medication
4) Accutane acne medication
5) Xarelto blood thinner
6) Nexium, Prilosec, Ranitidine & Zantac heart burn medication
7) IVC filter blood clot prevention devices
8) Hip implants
9) Trans-vaginal meshes
10) DaVinci surgical robots
11) Johnson & Johnson talcum powder ovarian cancer claims
12) Essure contraceptive injury cases
13) 3M hearing plug claims
14) Roundup weed killer Non-Hodgkin's lymphoma claims
15) Pressure cooker burn and explosion injury lawsuits
16) Child testicular cancer due to Zantac, ranitidine & NDMA
The very common herbicide, aka weedkiller, Roundup is made by Monsanto which is owned by Bayer. Roundup comes in more than 15 different strengths ranging from household use to a much more potent form used for farming and agriculture. It is also used on campuses, hospital grounds, golf courses and other large plots of land where weed growth is unwanted. Roundup contains the carcinogen glyphosate which causes non-Hodgkin's lymphoma and other cancers in adults and children who were exposed to Roundup in the womb. It also is responsible for many birth defects and illnesses later in a child's life. Billions have been awarded to victims of non-Hodgkin's lymphoma due to Roundup as the manufacturer Monanto did not put warnings on the label despite them knowing it contained a suspected carcinogen. To discuss your Roundup lymphoma claim please click here. Our injury attorneys handle Roundup lawsuits across the entire United States.
17) Allergan breast implant cancer lawsuits
A type of breast cancer known as Breast Implant Associated – Anaplastic Large Cell Lymphoma (BIA-ALCL) is linked to Allergan's various Natrelle BIOCELL textured implants manufactured between 7/25/2014 through 06/21/2019. Almost 250,000 have been recalled since 2019. If you have developed BIA-ALCL you may be entitled to compensation. Please let our defective product attorneys handling Allergan breast implant cancer lawsuits review your claim free of charge. No fees unless they win for you.
18) Elmiron vision loss claims
Elmiron is a medication made by Janssen Pharmaceuticals and is used to treat Interstitial Cystitis (IC) which is a very painful bladder condition. Elmiron, generically known as Pentosan, is linked to degenerative vision loss known as maculopathy. Some patients who have been in Elmiron for 6 months or more experience severe and permanent blindness or vision loss. if you have been the victim of vision loss due to Elmiron please click here to contact our maculopathy injury attorneys handling Elmiron lawsuits across the country.
19) Opioid addiction and overprescription lawsuits
Opioids are synthetic pain pills that are derivatives of heroin. Examples are Fentanyl, Morphine, oxycodone, OxyContin, Vicodin, Percocet and Norco's. These pills are highly effective for managing pain in auto accident, workplace accident and those who have been hurt due to medical negligence. In addition to managing pain they are also very highly addictive. In the last 2-3 decades opioid use, abuse and misuse has risen exponentially and has resulted in hundreds of thousands of lost lives, overdoses, destroyed families and ravaged communities. Several drug companies such as Purdue Pharmaceuticals, and the Sackler family who owns the company, have been sued for tens of billions of dollars due to their role in this country's opioid epidemic. If you have felt the severe strain of opioid addiction, or your spouse, parent(s) or children have overdosed please connect with our medication injury attorneys handling opioid lawsuits across the country.
20) Takata airbags
Takata airbags are in almost every automobile manufactured in the United States and other countries. Their airbags are faulty and can deploy without any accident or impact occurring. They have caused numerous accidents, severe and in some cases deadly injuries. The same company also had their seat belts recalled years ago. Makes of cars their airbags are in can be Honda, Acura, BMW, Audi, Chevrolet, Dodge, Ram, Ford, Jeep, Chrysler, Toyota, Nissan and others. Please connect with our defective auto part attorneys handling Takata airbag injury claims in all states, DC & Puerto Rico.
21) Truvada HIV PrEp medication lawsuits
Truvada is a medication designed to prevent the spread of HIV from one person to another via sexual contact. Gilead, the manufacturer, is named in scores of lawsuits as their Truvada is linked to cancer as well as a significant loss in bone density in patients prescribed Truvada. Please contact our injury attorneys handling Truvada lawsuits nationwide.
22) Belviq weight loss drug cancer lawsuits
Of course, there are other dangerous medications and defective medical devices that can injure, maim and kill the same patient they are supposed to help. To discuss your case with our experienced Wilmington, Delaware mass tort attorneys handling mass tort lawsuits such as Zantac cancer claims, Allergan breast cancer claims, Belviq cancer cases, Elmiron blindness lawsuits, Roundup Non-Hodgkin's Lymphoma cases and Johnson & Johnson ovarian cancer claims please contact them for a free consultation.
How Do Dangerous Chemical, Drug and Faulty Medical Device Injury Claims Happen
Greed is the culprit in most defective medical device and dangerous drug injury claims. Almost always the company who has first F.D.A. approval has a certain amount of time in which only they can manufacture that drug or medical device. It is only a matter of time before the market become smote competitive and they no longer have a stranglehold on the market so they fudge numbers, are not forthright with the true dangers of the drug or device or feel that the drug or device will make them so much money that they can settle the cases out of court and still come out ahead. For all of the good that modern medicine does the human races the humans that run the companies do the human race a great disservice.
In some mass tort, dangerous drug and defective medical product cases, such as the chemotherapy medication drug Taxotere, the pharmaceutical company Sanofi-Aventis knew the possible side effects but neglected to warn patients or give them the option of choosing another chemotherapy regimen. The drug manufacturer is now facing lawsuits for fraud, intentionally withholding information from the public and misrepresentation of their product. In the case of Taxotere, there is an equally effective drug called Taxol that does not carry with it the possibility of permanent hair loss. Again, greed and profits and the primary concerns of drug companies and the reasons for your injuries.
In the case of Roundup weedkiller cancer claims the manufacturer launched the product decades ago with no warning label alerting users to the fact that the active ingredient glyphosate is a potential carcinogen. Over the past couple of years since several huge verdicts have been awarded to those who have developed cancer due to Roundup there have been almost 20,000 Roundup lawsuits filed against Monsanto, the manufacturer.
This is where our experienced Wilmington, Delaware mass tort attorneys handling mass tort lawsuits come in. They fight relentlessly for the rights of the injury victims who were not in the best of health to begin with. They will make the drug companies and medical device companies accountable for their actions, drugs, devices and the harm they have caused you and your family.
Benefits Awarded In Mass Tort Lawsuits
Mass tort lawsuits, regardless of the states the injury took place in, offer the same types of benefits as other personal injury cases. These benefits can be:
Lost wages including both current and future
Medical expenses including both current and future
Pain and suffering compensation
Loss of parental guidance (if applicable)
Loss of companionship
Punitive damages (if applicable)
Death and funeral benefits (if someone lost their life due to the drug or medical device)
Survival benefits (not applicable in all states)
Our team of Pittsburgh, Pennsylvania mass tort attorneys serving the entire country, including New York City, Los Angeles, Chicago, Philadelphia, Washington D.C., Miami and El Paso, will do everything needed to get you the benefits you are entitled to for your injuries.
Let Our Texas Mass Tort Injury Attorneys Help You
Mass tort injury claims differ from other injury cases such as auto accidents in that in a car accident claim you will be approached by the liable parties insurance carrier very soon after the accident. You may still be in the hospital or at home recuperating when they begin to hound you about settling for a quick and easy lump sum settlement. In a mass tort claim this does not happen. The drug company, such as Merck, Astra Zeneca, Purdue Pharmaceuticals or medical equipment company will never approach you regarding their part in your injury nor will they offer you any money to keep you quiet and settle your claim.
You will need to go after them. That is where out highly skilled mass tort attorneys come in. They possess a wealth of experience going after, and winning against, large, conglomerate pharmaceutical companies and winning. Not just any personal injury attorney can make that claim. Please do not hesitate to contact our team of New York mass tort injury lawyers immediately to discuss your case. They offer free consults and charge no fees if they do not recover for you and your family.
The mass tort injury lawyers on our team serve all 50 states including Alabama, Alaska, Arizona, Arkansas, California, Colorado, Connecticut, Delaware, Florida, Georgia, Hawaii, Idaho, Illinois, Indiana, Iowa, Kansas, Kentucky, Louisiana, Maine, Maryland, Massachusetts, Michigan, Minnesota, Mississippi, Missouri, Montana, Nebraska, Nevada, New Hampshire, New Jersey, New Mexico, New York, North Carolina, North Dakota, Ohio, Oregon, Pennsylvania, Rhode Island, South Carolina, South Dakota, Tennessee, Texas, Utah, Vermont, Virginia, Washington, West Virginia, Washington D.C., Wisconsin and Wyoming.
In addition to handling these claims we also have teams of attorneys that help victims who want to work with a particular type of attorney. These can be Persian injury attorneys, African American lawyers, sober attorneys, LGBTQ lawyers as well as gay friendly law firms.